What is a Virtual Visit?
Most patients agree that a virtual visit is equal to or better than a regular doctor's visit
What is a Virtual Visit?
Your appointment with a Nod Specialist will be what we like to call a Virtual Visit. You may have heard the term "Virtual Visit" referred to as "telemedicine". Telemedicine, or a Virtual Visit, is used by physicians and Nod Specialists to diagnose and treat patients who are long distances away using technology. The ability to communicate with your Nod Specialist through a video call can bring you closer to your physician and elevate your care.
As an alternative to an in-person office visit, a Virtual Visit is a scheduled, live video call appointment with a Nod Specialist. The video call is a virtual appointment with you and the physician instead of a traditional in-person office appointment. This can save you time, money, transportation fees, and connects you quickly with the appropriate Nod Specialist.
Our patient surveys overwhelmingly show that patients who see a Nod Specialist through a virtual visit prefer it over an in-person office visit and say the level of care is the same or even better than traditional office visits.
What Can be Done Over a Virtual Visit?
Remote healthcare visits can be used as an alternative for many regular office visits. During a virtual visit, your doctor can follow-up on your chronic conditions, provide post-hospital care, provide preventative care, and more. Insurance plans typically cover a Virtual Visit the same as they would cover an in-office visit.
Where Do I Go & What Do I Need for My Virtual Visit?
You can attend your Virtual Visit from anywhere. All you need is a smartphone, tablet, or computer that has a webcam and a high-speed internet connection.
It is important to remember that your physician may still request that you visit a lab or imaging center for further workup, just like an in-person doctor visit. Not all conditions can be appropriately assessed through a Virtual Visit alone. In some cases, certain conditions may require an in-office appointment that includes a physical exam in order to provide you with the most comprehensive healthcare.
Technology Needs
To see a Nod Specialist virtually, you will need the following
Desktop or laptop computer
Webcam
Microphone
Speakers
High-speed internet connection
View more about Technology Requirements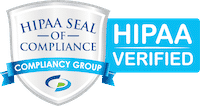 What To Expect from Your Virtual Visit
Have questions about insurance, scheduling, or others? We have all the answers and more.